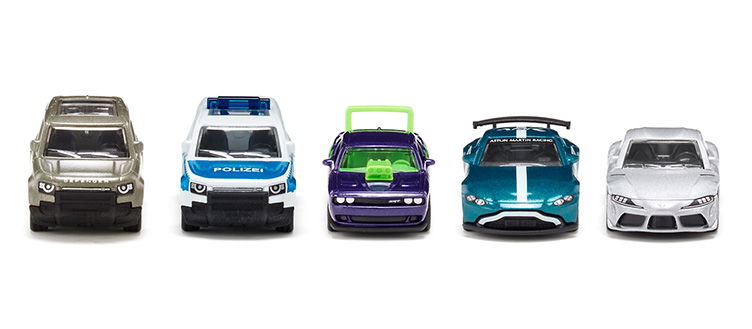 New items 2023-01
Fast, faster, SIKU SUPER: These are the new Super Sports Cars 

Toyota GR Supra
 - The version of the GR sports car immediately impresses with its cool look: Toyota skilfully combines a noble, dark carbon silver tone with deep black rims. What the look suggests can actually be marvelled at under the bonnet of the model as a miniature replica: because hidden underneath is the detailed replica of the impressive 3.0-litre engine. 
Aston Martin Vantage GT4
 - The eye-catching Long Beach Blue Metallic paint with the elaborate white printing on the sides, bonnet and rear as well as on the roof also make it visually a real gem with a great "want to have" factor. The clear glazing reveals the interior of the car, which is true to detail on a small scale and in discreet black. 
Land Rover Defender - the epitome of the off-roader 
Land Rover Defender 90 P400 AWD
 - With its metal body and robust plastic chassis, the Defender safely makes its way even in the garden or at the playground. 
 Land Rover Defender Federal Police
 - The large off-road vehicle not only offers enough space for people and equipment, it also has plenty of horsepower for wild chases even in rough terrain. 
Two new gift sets expand the range 
Learn more
Show more
Show less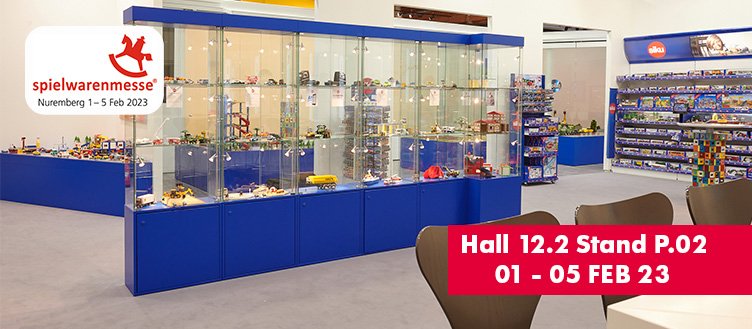 Nürnberg Toyfair 2023
Dolce Vita in small scale
With the Vespa 125 GTS and Piaggio Ape 50, this year siku brings the Italian attitude to life into the playroom.
Fast, faster, SIKU SUPER: That's what the new Super sports cars are
In 2023, four new sports car models make old and young horsepower hearts beat faster
The siku book - Christian Blanck's children's room heroes
60 years of siku metal cars. Tradition, fascination, and an awful lot of heroes: "The siku Book" (German version only).
APP, APP AND AWAY!
SIKUCONTROL presents the interactive innovations for 2023 with app control and original sound
Our heart beats Bulli: Let the VW T1 out of the garage!
In 2023, siku celebrates the cult four-wheeler, reproduced true to the original
Show more
Show less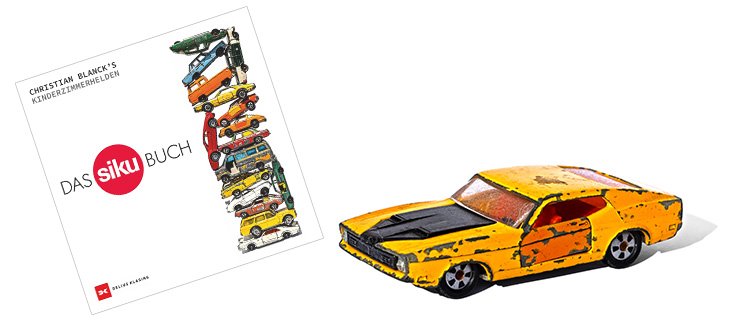 "Das siku Buch" (German Version only)
More than just toys. They are horsepower legends in metal, heroes on play roads, protagonists and stars of unending fantasy and adventure stories – and over generations they have been an invitation to have fun in the playrooms of this world: Toy cars from siku. Every single one is a true-to-original reproduction of a horsepower icon, conveyed perfectly in small scale, and created in minute detail from high quality materials, in order to make children's eyes shine and enhance numerous play vehicle fleets. And, as a small boy, Christian Blanck too was a big fan of the siku cars. When he became a father, his old love burst into flame again. Blanck went in search for the bodywork heroes of his childhood. And he found (nearly) all of them: "Well-used fire engines, battered yellow angels, horsepower monsters – low-slung and souped-up – and real classics", according to Blanck. And he photographed them, put them on show, and devoted a book to them: "The siku Book" is the fourth illustrated volume in the "Playroom heroes" series of books, in which the photographer and author brings together the heroes of his childhood, and makes the memories of those childhood days live again.
Show more
Show less